No Fees, No Commissions And We Pay All The Closing costs
We'll buy your Vacant Land Fast
For Cash
Start here to get your cash offer
Get a Guaranteed All Cash Offer
We'll give you an all-cash offer on your land parcel. It doesn't matter what condition the property is in – don't worry about it!
Our goal is to help make your life easier and get you out from under the property that's stressing you out.
Any Condition. Any Situation.
We'll buy regardless of condition and situation. Behind on taxes? Land needs a lot of work? It doesn't matter.
Explore what
others have to say
"Just wanted to let you know how easy the process was from beginning to end in the selling of land mentioned. Good information, great communication with you along with "getting things done" to complete the deal! A great pleasure to work with. Even though we never met face to face, there's a lasting friendship connection that was made! Thanks for the smooth ride and good luck with all your future endeavors!"

"a very easy and quick process"
"From start to finish, working with David at Waypoint was a very easy and quick process. He responded promptly to phone calls and emails, and took time to answer my questions. The amount offered for the undeveloped land I inherited from my mother was a fair price."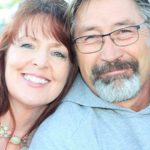 We will make a cash offer on any piece of land,

whatever the condition and situation!
Your situation and the property's situation –
it doesn't matter,

we are ready to give you a fair cash offer.
We help land owners across the nation who have inherited unwanted land, are behind on tax payments, or just don't want the hassle of selling the property themselves or listing it with an agent.
Owner's sell land for many reasons including:
Falling behind on property tax payments
Having to continue to pay property taxes on a property you'll never use
Owning unattractive vacant land in the middle of nowhere
Your real estate agent had the property on the market for months and it was not selling
Inheriting a piece of property and will just never use it
We don't care about the condition...

We're interested!
Residential or commercial use land
Wondering how much we can pay? Our offers are cash, fast, and no obligation. You pay zero real estate agent commission. Just hit the button below and fill out the form for your offer!
Fill out the form on this page and submit your property. We'll automatically receive your information and begin our review process. We look at county data, recent sales data, and research comparable properties to determine what we can offer you for your property.
We will contact you either by phone or email to present and discuss with you our offer amount. Once we have come to an agreement, we'll prepare a purchase agreement and send it your way.
Once we receive a signed agreement we will begin the closing process and arrange a closing date with you. Leave all the work to us to close on this property.
We pay all closing costs including title company fees, recording fees, and back taxes too!
Start here to get your cash offer
Frequently Asked Questions
If I request an offer from you, am I obligated to sell?
Nope! We are here to help and will never pressure you to sell.
My land needs a lot of work...will you still buy it?
Yes! We buy land in any condition and any situation.
I dont want to submit my property through this site, can I call instead?
Absolutely! We always enjoy a good chat. Give us a call anytime at 918-986-7551.
I owe back taxes, will I need to pay them off?
In most cases, we can pay the back taxes for you. Give us a call or email to discuss your specific situation.
is there a cost for your services?
Not at all. We are actually buying the property from you – we make our money when we resell it to one of our buyers. You never pay a commission or any fees.
I got an offer from you in the mail, is the price negotiable?
We might be able to make a price adjustment after looking more closely at the property. Give us a call or email and we'll be glad to take a look!
Why isn't your offer for full retail value?
We buy property at a discount and resell it to our buyers. While we can't offer full retail value for your land, what we can offer is convenience and a fast sale. If you don't want the hassle of listing your property with a real estate agent and waiting for the right buyer to come along, our solution may be right for you.
How long does it take to get my check?
For small transactions, we can close "in house" within a few business days. For larger transactions, we close through a local title company which usually takes a few weeks.
"We have tried selling our property before without success; but you have made this easy with your great work ethic and true kindness!"
We are a family owned business located in Tulsa, OK. We have a passion for land and welcome the opportunity to serve our customers.
​When you work with us, you'll probably speak with David Sheppard. David has been in the real estate business since 2006. He enjoys spending time outdoors with family – hiking, camping, kayaking and chopping firewood.